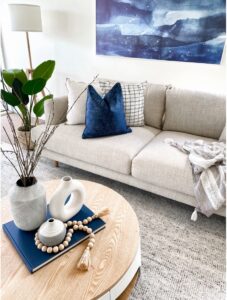 From Forbes Magazine reveals that property staging is a key component in ensuring that your property can sell for a higher price, as results state "a staged home will sell for 17% more on average than a un-staged home (Forbes, 2022). Not only is the home likely to sell for a higher price, but at a faster time rate. Studies reveal that "95% of staged homes sell in 11 days or less. That is statistically 87% faster than un-staged homes (Forbes, 2022). But how is this so? A number of factors are the reason why these results are made possible.
But Why?
Humans are inherently emotional beings; therefore, visualisation is a key component when looking to buy a very personal space, that is a future home. Styling achieves this through creating curated beautiful spaces that appeal to all the senses, such as sight, touch, and smell. Research also confirms this as "80% of buyers said that staging made it easier to see themselves in a home" (Forbes, 2022).
When viewing potential properties online, a beautifully curated home of furniture, colours and décor is naturally far more appealing that a bare, plain room. By creating an initial emotional response, this can result in generating more interest in a property, therefore attracting greater foot traffic when hosting an open home.
Furthermore, styling is an excellent way to highlight the best features and mask detractors. Particularly if the home is well loved, stains or marks on either walls or carpet can be masked with artwork or rugs. Alternatively, distinctive features such as bold feature walls can be taken into consideration when styling, to create a consistent flow through the home.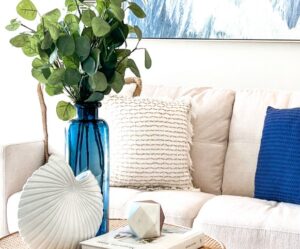 As a result, the buyer is likely to feel an emotional attachment to the property through the styling choices, and therefore more likely to pay a higher price for something that they love. This data is also backed by real estate agents, as statistics state that "23% of agents said that home staging led to increased offers" (Compared to similar homes that weren't staged" (Forbes, 2022).
In a time where first impressions are everything, using property staging and styling to make a lasting impact on potential buyers, and can drastically impact the selling price of your property!